Details:
Name
Presented By Ballykeeffe Amphitheatre
Phone
087 626 1134
Category
2017 Events
Frank & Walters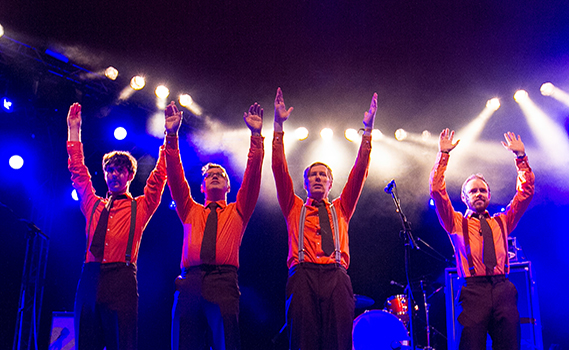 BallyKeeffe Amphitheatre
The Frank & Walters are synonymous with great albums, radio hits and a live show that has taken them all over the world during the course of a celebrated and critically acclaimed career. The new album, Songs for the Walking Wounded, delivered more classic Franks' melodies, alongside some poignant tracks on what is perhaps the band's most personal album to date.
Songs for the Walking Wounded has a lyrical theme running through it that examines what goes on behind the smile. "As Irish we are good at hiding things," explains Paul Linehan. "We mask so much that it can be very hard to tell what's really going on with people – their true feelings and how they really are."
The Franks have also become regular festival favourites at some of Europe and Ireland's biggest summer events, recently playing Electric Picnic 2016 and the Shine On Weekender in the UK.
The Frank & Walters play in the Ballykeeffe Amphitheatre on Saturday the 12th of August
Ticket Prices €20
Gates Open: 7:00pm
---
TICKETS FOR ALL EVENTS HELD IN BALLYKEEFFE AMPHITHEATRE ARE AVAILABLE AT:
Kilkenny Book Centre (056 7762117)
Rollercoaster Records (056 7763669)
O'Connor's Kilmanagh (056 7769240)
A LIMITED NUMBER OF TICKETS ARE ALSO AVAILABLE ON THE NIGHT AT BALLYKEEFFE AMPHITHEATRE