Details:
Name
Ballykeeffe Amphitheatre Presents
Category
2019 Events
Finbar Furey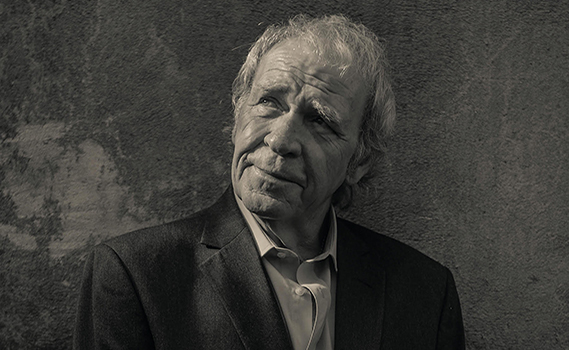 Ballykeeffe Amphitheatre
Multi-instrumentalist, composer, songwriter, storyteller and actor Finbar Furey has left his mark on the music of Ireland for more than four decades as the lead singer and uilleann pipes player for the Fureys. He has always been at the forefront of musical change. His long career has also included film & TV appearances, including a singing role in the 2002 Martin Scorsese film 'Gangs of New York' as well as the award-winning 2016 film 'The Wild Goose Lodge', for which he wrote and played the music.
After thirty years touring the world with his brothers, introducing new audiences to the band's music, Finbar embarked on a solo career to pursue a new life as a singer, writer and producer.
On the 4th of October 2018 Finbar was presented with a Lifetime Achievement Award from the Gaelic Players Association. Finbar has reached iconic status over the last fifty years as a multi instrumentalist, singer, songwriter, producer and actor
The GPA US Lifetime Achievement Award is presented to individuals who have provided outstanding service in their chosen field. It acknowledges the deep historical and cultural ties between Ireland and the US and recognizes a shared ancestry of which Ireland's unique Gaelic sporting and musical heritage are an intrinsic part.
Fans can expect to be treated to Finbar's rare talents as he brings pure Irish music and humour to the stage. At the age of 71, this supreme musician is not for slowing down – on the upcoming tour Finbar commented: "Too late to stop now!"
Finbar Fury will perform in the Ballykeeffe Amphitheatre on Saturday the 6th of July
Ticket Prices: €30 | Doors Open 19:00pm | Event Starts 20:00pm
---
PLEASE NOTE: All music events held in Ballykeeffe Amphitheatre are for over 18's.
Under 18's are welcome if they are accompanied by an adult, have a full price ticket and are supervised in the venue at all times.
---
TICKETS FOR ALL EVENTS HELD IN BALLYKEEFFE AMPHITHEATRE ARE AVAILABLE AT:
Kilkenny Book Centre (056 7762117)
Rollercoaster Records (056 7763669)
O'Connor's Kilmanagh (056 7769240)
A LIMITED NUMBER OF TICKETS ARE ALSO AVAILABLE ON THE NIGHT AT BALLYKEEFFE AMPHITHEATRE
---
PLEASE NOTE WE DON'T HAVE CREDIT CARD SERVICES AVAILABLE ONSITE!