Details:
Name
Ballykeeffe Amphitheatre
Category
2022 Events
King Kong Company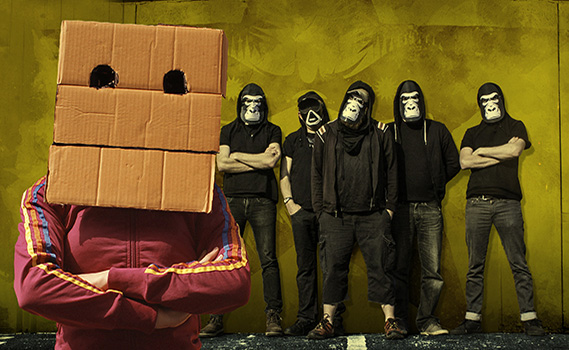 Sat 13th August: King Kong Company
Gates open: 7pmb
Showtime: 8pm
Ticket price: €30 plus booking fee
Bar facilities available on site
King Kong Company are a band from Waterford, five blokes, and a Boxhead. In 2011 they started putting out one video a month, put on the first gig in 2012, and played Independence on the back of a truck at 2 am to 20 people. Soon after Body & Soul heard a track and booked them for an early Sunday evening at Electric Picnic where they got lucky and played to, maybe, thousands. Thinking they had now made it, they tried to get a Dublin gig and, a well known, but won't be named, Dublin venue turned them down saying they'd be lucky to get 100 people to it. But the Sugar Club offered them a gig, and it sold out. Then the Button Factory sold out (5 times so far), The Academy (like 4 times) and they sold out The Olympia, but only the one time (they're not The Script).
They've also stuck 13,000 people in a tent at Electric Picnic for Sunday Mass and had thousands of hedonists lay siege to the Body & Soul arena for their stuffed to the gills lock-in that closed the legendary stage. And in between, there's been tracks, an album produced by The Prodigy's producer Neil McLellan, a Buckfast beer, Glastonbury, a robot, All Together Now, late nights, parties, early mornings, ferries, Prague, London, Newcastle, the Cork Opera House, the proposal, broken down vans, Spraoi, a Best Band in Ireland award and stuff that should never end up in print. Now you're all caught up.