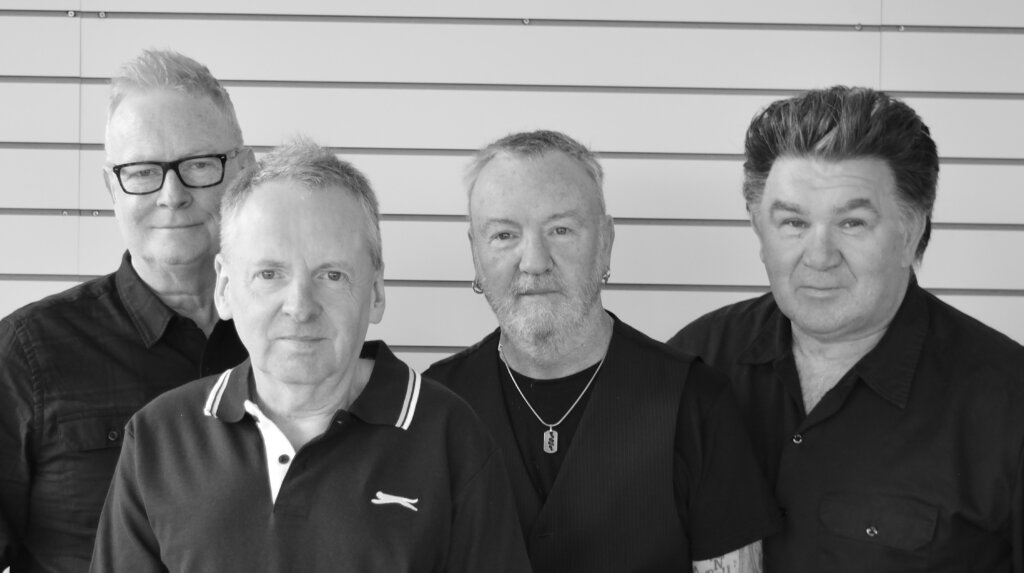 Saturday 26th August 2023
Gates open: 7pm
Show time: 8pm
Ticket price: €22-€27 plus booking fee
Cry Before Dawn first formed in 1982, and fuse guitar driven rock with traditional Irish pipes and whistles to create a uniquely powerful and dynamic sound
The band has 2 Double Platinum selling albums to their name as well as prestigious national awards. These include "Best Newcomer" in 1987 and "Best Irish Group" in 1989, reflecting the huge popularity of the band across the country
Their reputation for passionate and driven performances grew through their extensive live work in Ireland, the UK and the USA, and saw them sell out Ireland's National Stadium on two occasions.
Having parted company for many years, Cry Before Dawn reformed in 2011 which coincided with the release of a "Best Of" CD, followed by a new single "Is This What You Waited For" and a new live album, "Live at the Opera House" as well as tours of Ireland and the UK.
2017 saw the original band line up back on stage, with Tony Hall re-joining on guitar. Since then, a re-energised Cry Before Dawn have played a number of high profile and very well received shows, and are now rehearsing for a further series of appearances throughout summer 2023.
To celebrate these forthcoming performances, preparations are also well underway for the 2023 release in of the band's first new material in over 10 yearsBar and food facilities available on site