Details:
Name
Presented By Ballykeeffe Amphitheatre
Phone
087 626 1134
Category
2017 Events
Riptide Movement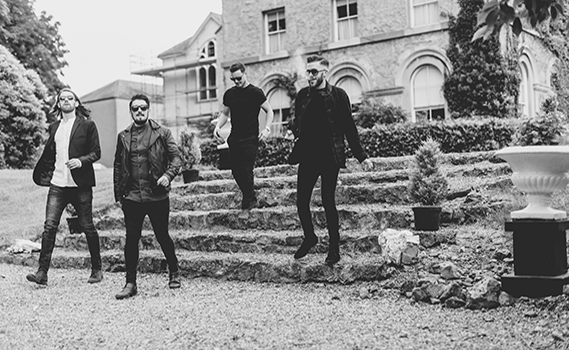 BallyKeeffe Amphitheatre
'It's been an amazing two years since we released our third studio album 'Getting through' with so many highs to recall – from our first # 1 Gold selling album, to touring the UK, Europe and Australia – it has really been an incredible journey for us', says Mal. "And we are seriously excited about returning to the UK and Europe from January 2017 onwards to promote the upcoming release of Ghosts
Having blown the Irish music scene wide open in 2014 with their Number One, gold-selling album 'Getting Through', a string of Top 10 singles and various sold-out headline tours, the four piece – comprising Malachy Tuohy (vocals, piano and guitar), John Dalton (guitar), Gerry McGarry (bass & harmonica) and Gar Byrne (drums & percussion) – having just returned from a tour of Germany – have also announced a series of dates in Ireland and around Europe including Electric Ballroom in London and their second headliner at The Olympia Theatre in 6 months. They are also very excited to be playing Ballykeeffe Amphitheatre this summer- for the first time.
The Riptide Movement play in the Ballykeeffe Amphitheatre on Saturday the 29th of July
Ticket Prices €25
---
TICKETS FOR ALL EVENTS HELD IN BALLYKEEFFE AMPHITHEATRE ARE AVAILABLE AT:
Kilkenny Book Centre (056 7762117)
Rollercoaster Records (056 7763669)
O'Connor's Kilmanagh (056 7769240)
A LIMITED NUMBER OF TICKETS ARE ALSO AVAILABLE ON THE NIGHT AT BALLYKEEFFE AMPHITHEATRE